As of last year, each Advent and Lent our family makes a point to create goodie bags for the homeless. I think it has been more of a gift to us and our children than it even is for those that receive our little bags. My daughter gets so much joy by drawing pictures on the cards and making the little fabric hearts that we include.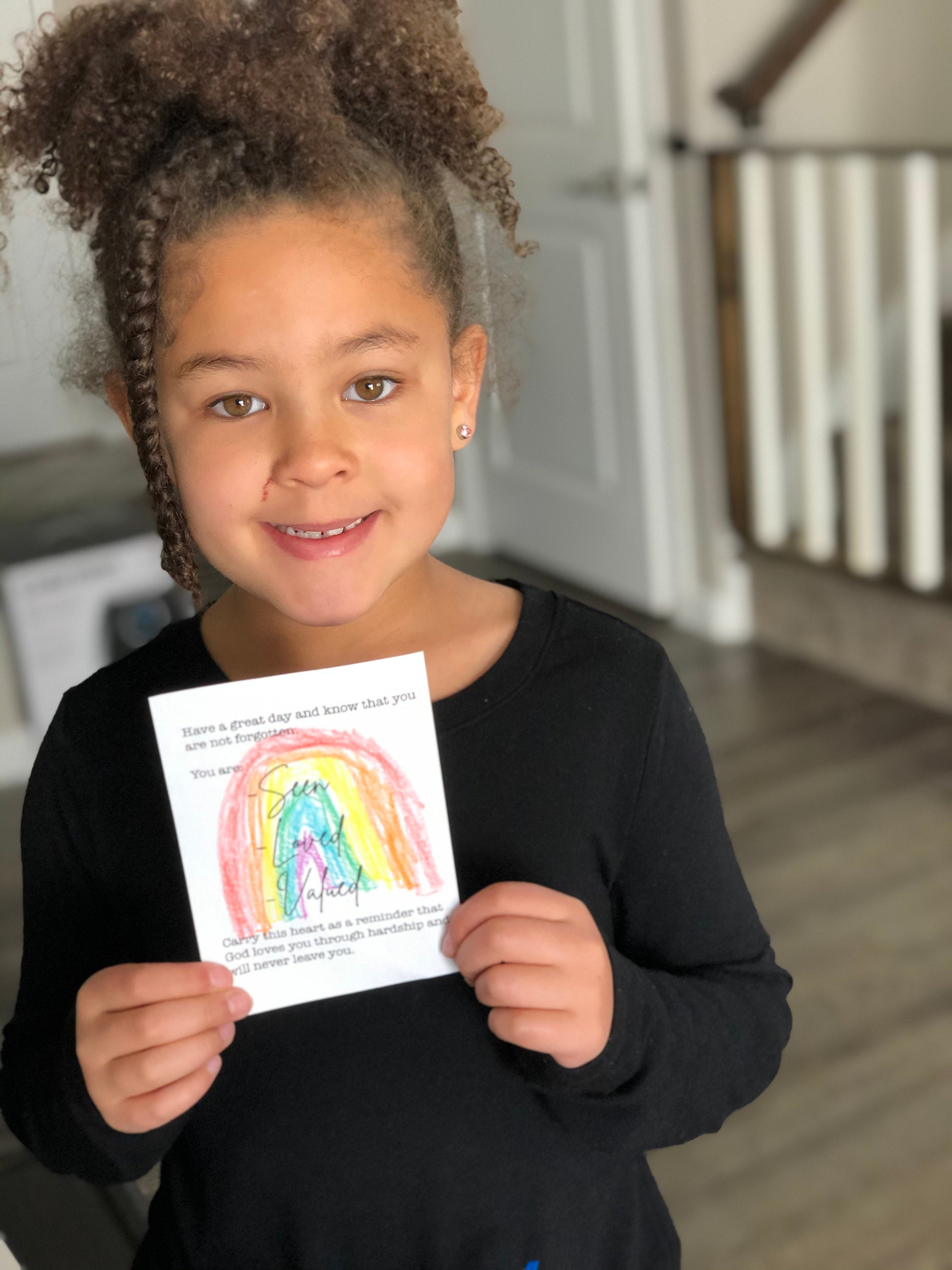 If you would like to join in this activity-I've provided a free printable for the cards that we use and you can keep scrolling to see how we make our fabric hearts.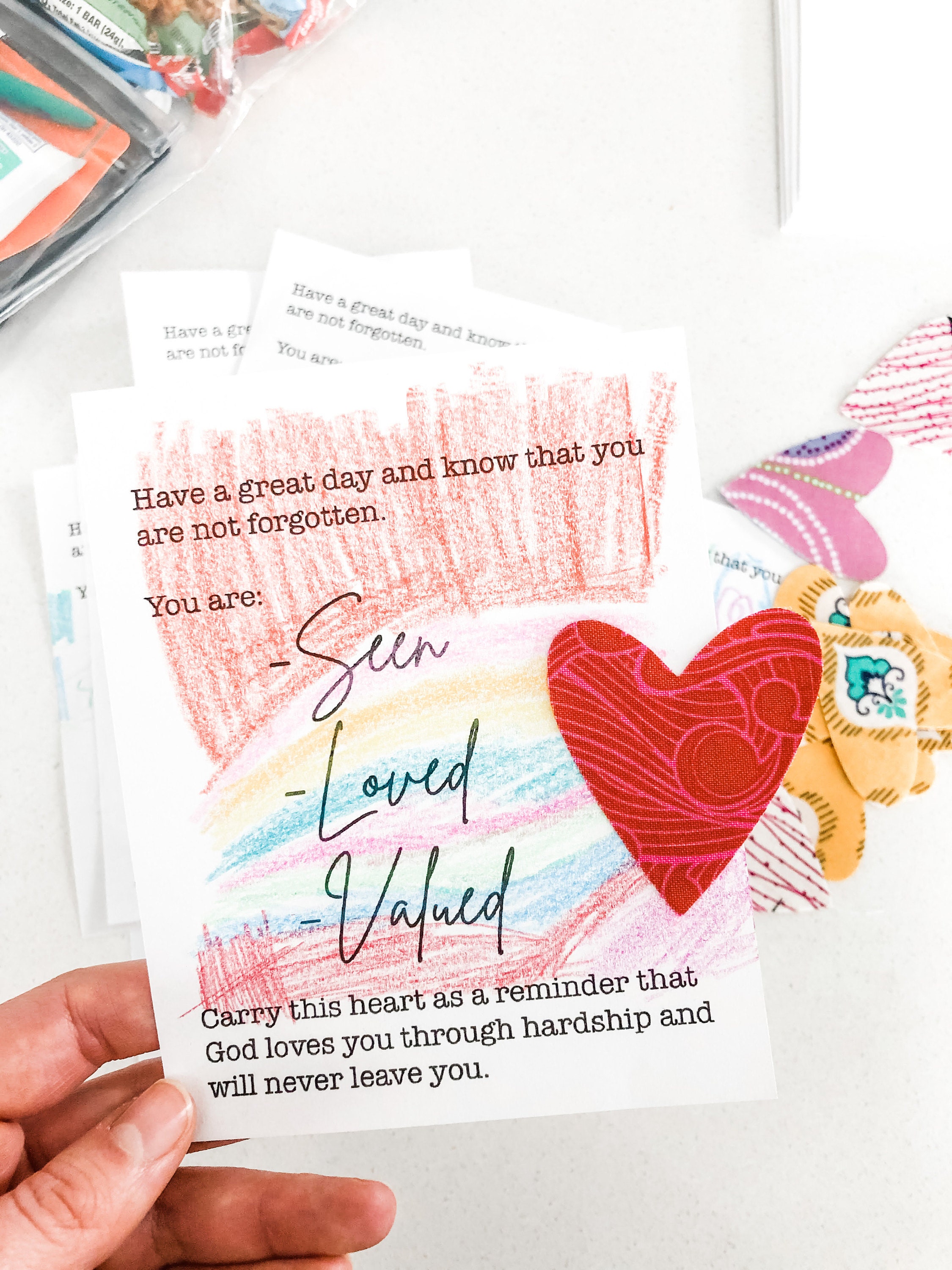 We spend the majority of our time making these cards and creating little fabric hearts to include in the bags.
There are tons of options for what actual goodies you can include in the overall bag, but we often include:
Socks
Chapstick
Tissues
Toothbrush/toothpaste
Granola bars
Water
Gloves
Snacks
Hand sanitizer
Wipes
Resource cards (local shelters/etc)
If you would like to include our cards and hearts, you will need:
Scrap fabric
Iron/ironing board
Scissors
This is an easy and doable craft for older kids with adult supervision. 
For one heart, you will need 2 pieces of scrap fabric (whatever size you desire) and 1 square cutout of the heat n bond that is slightly smaller than your fabric scrap.
Iron the the scrap fabric to the textured side of the heat n bond
Once it cools, peel off the other side of the heat n bond and iron the second fabric scrap on top of it
Once it cools, you can cut out a heart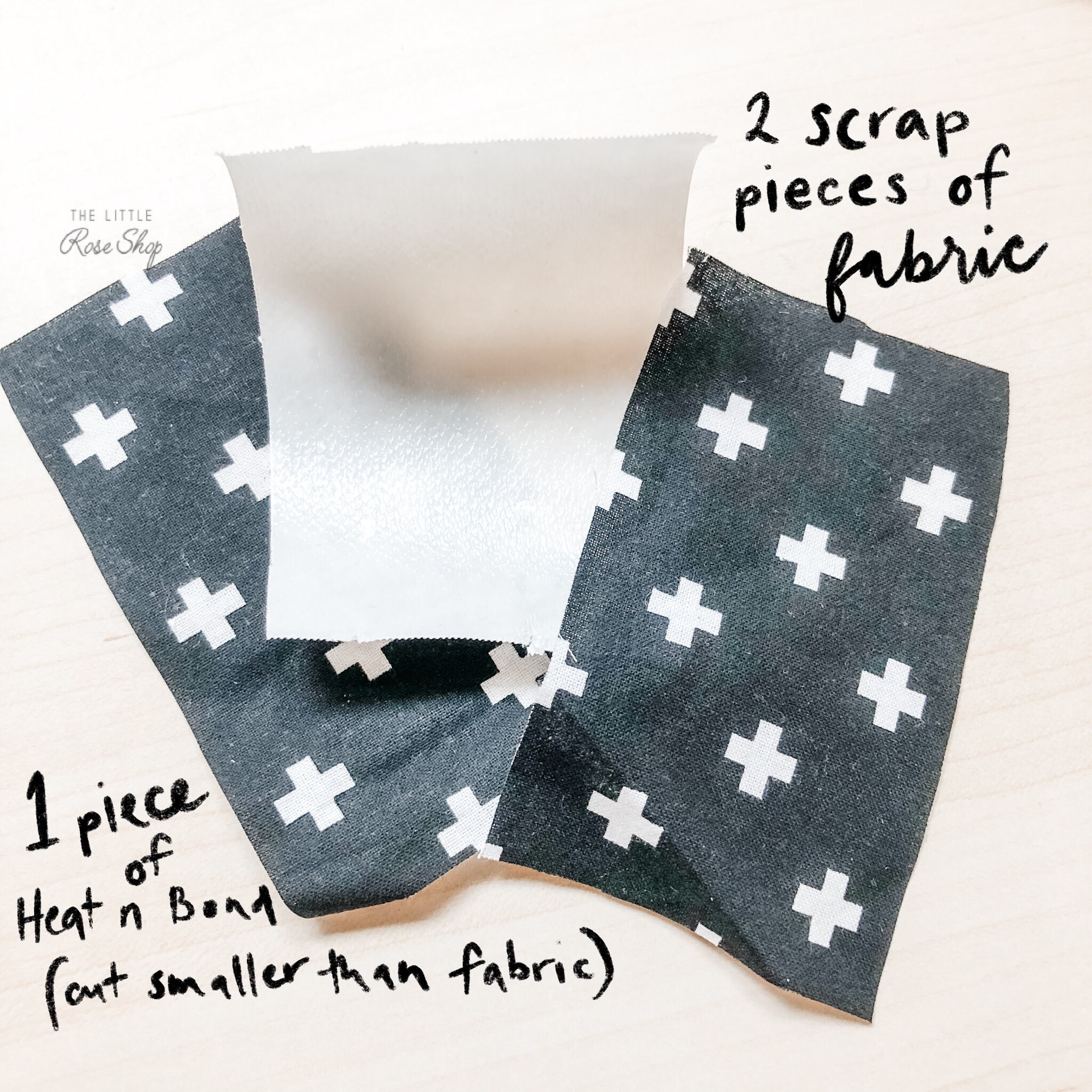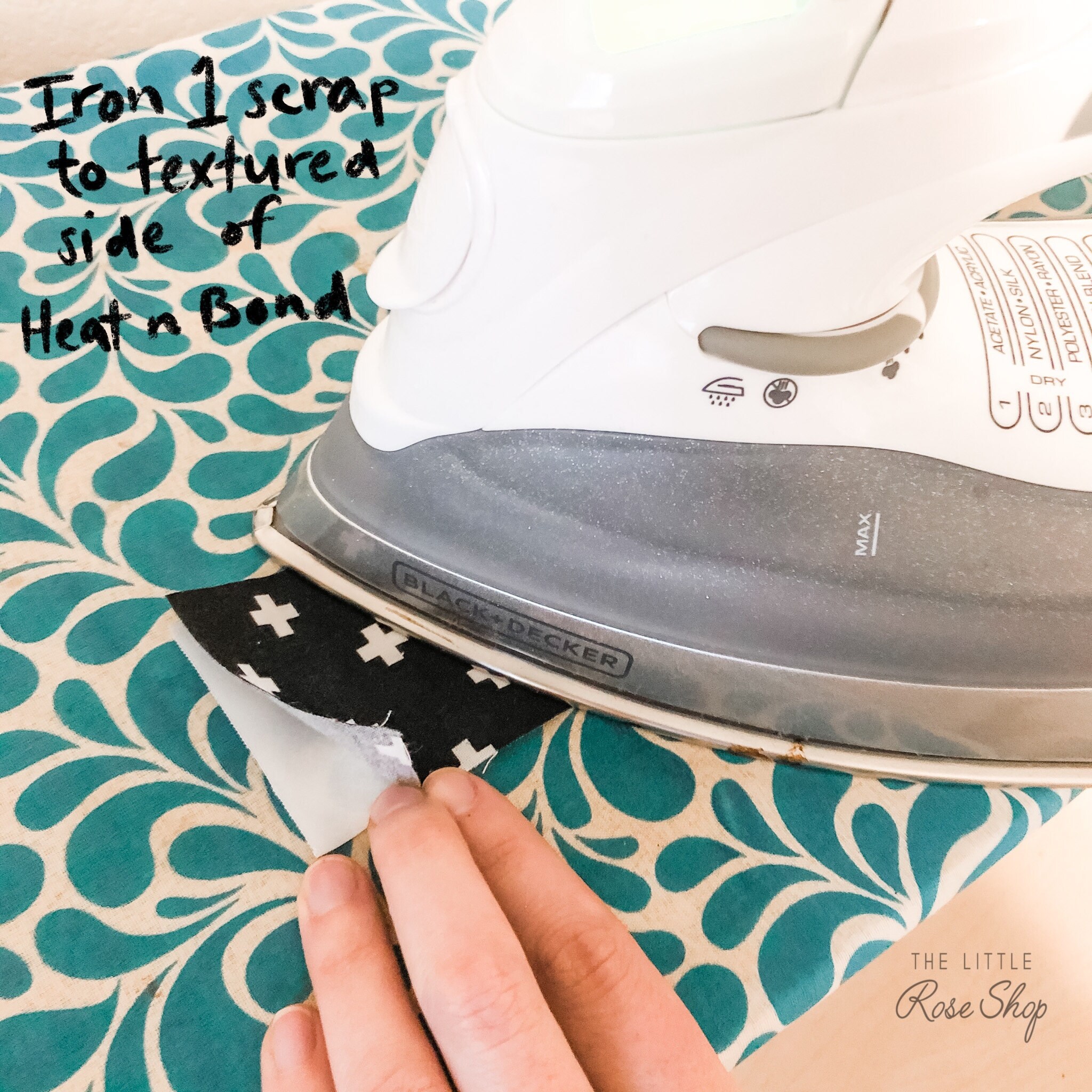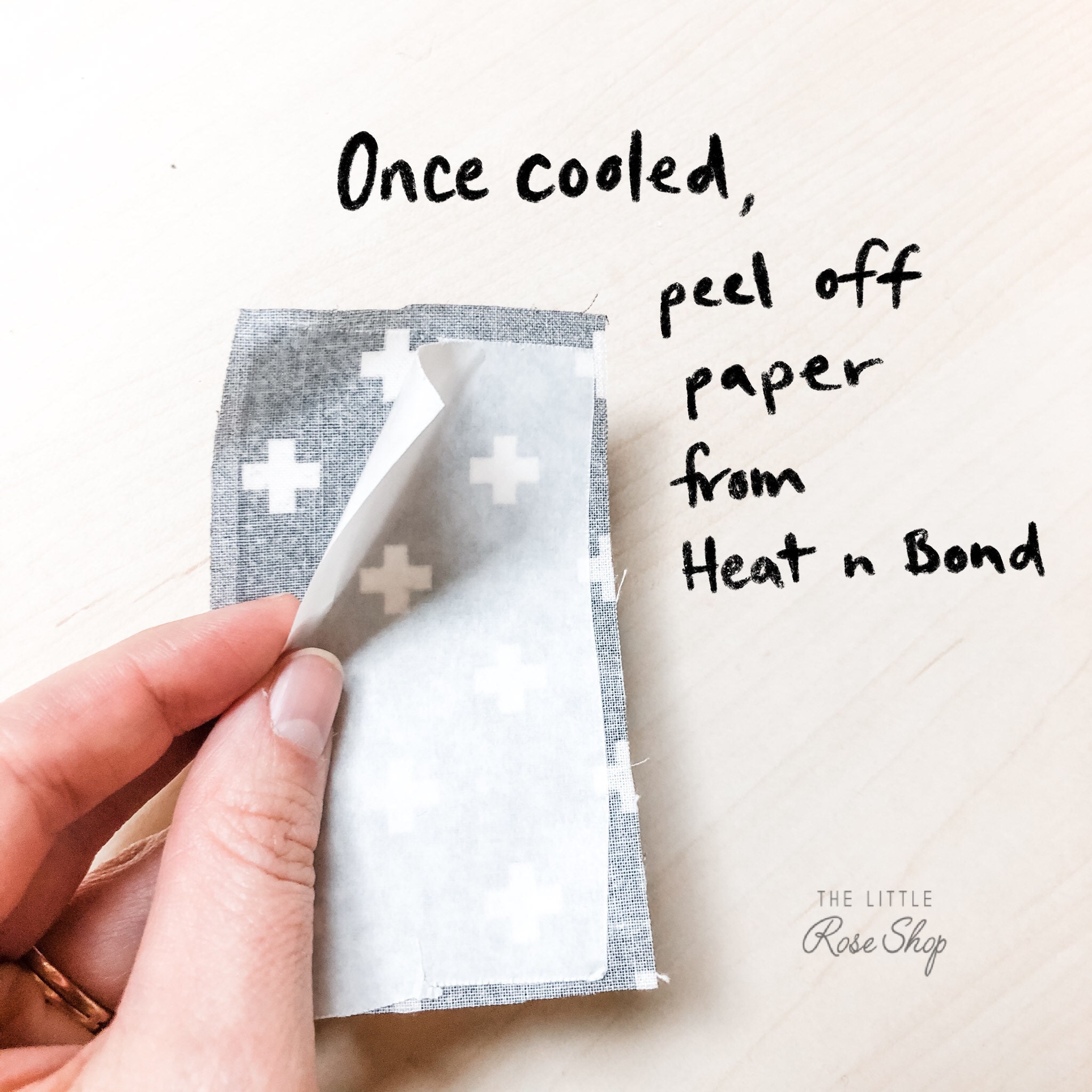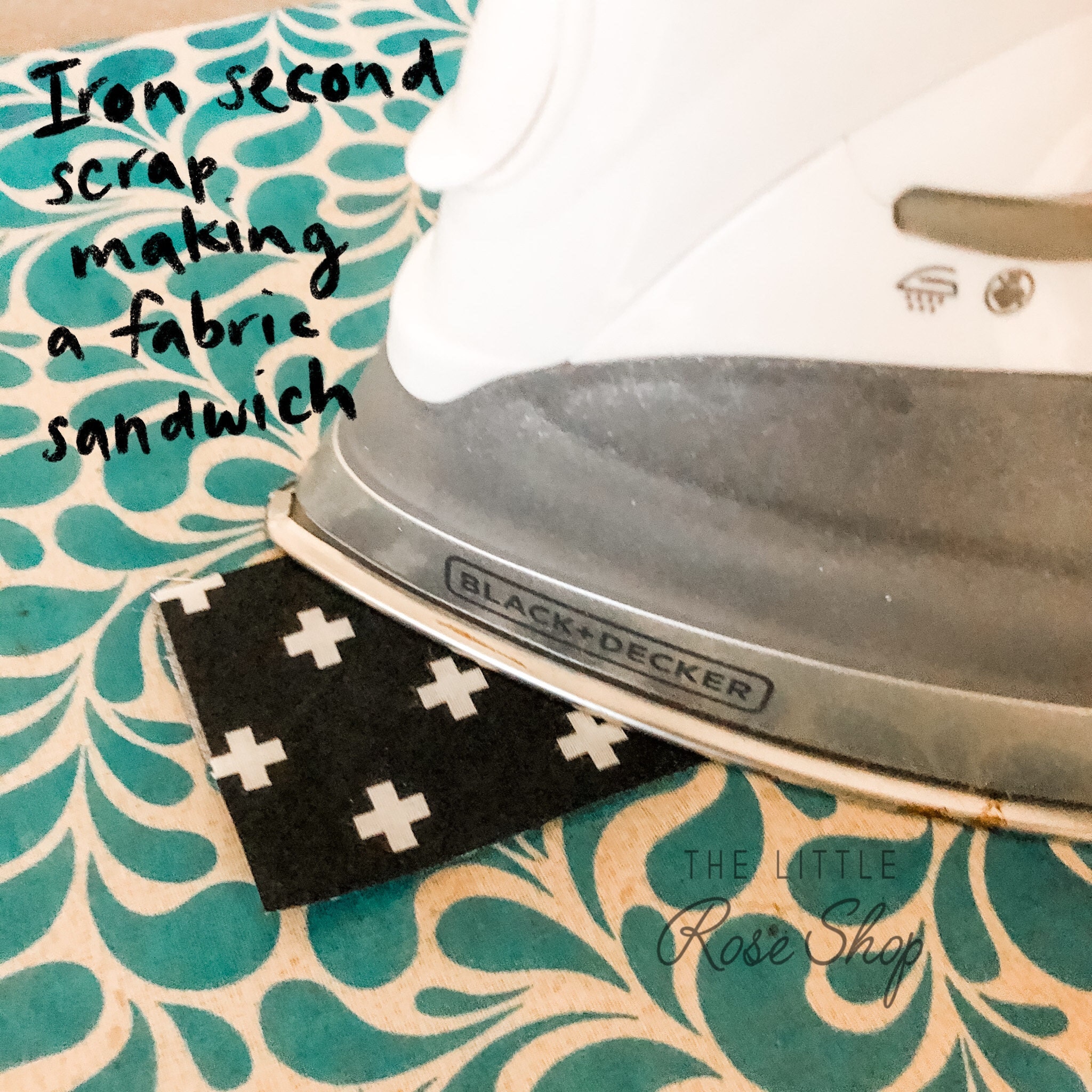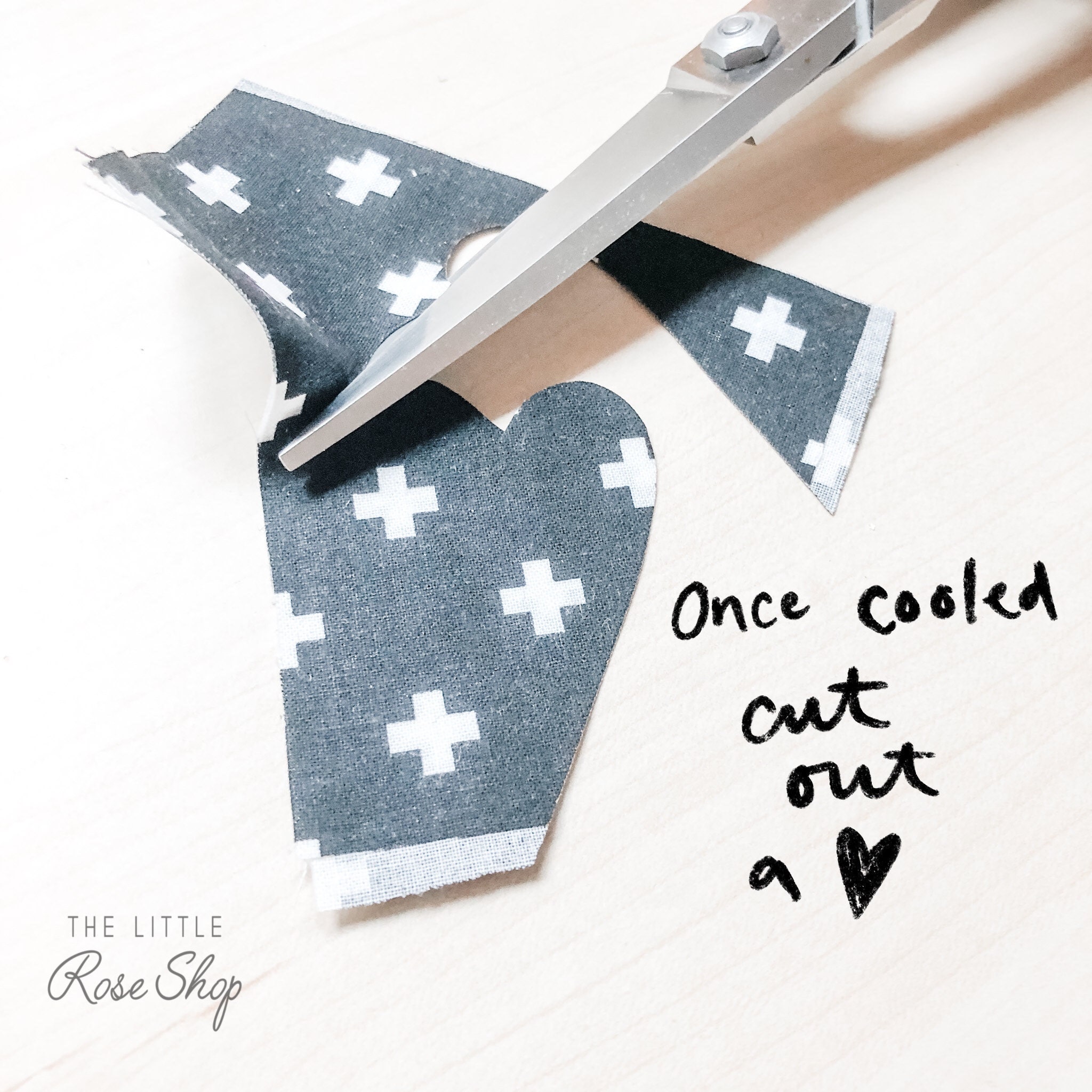 We love to include these in our bags as an extra touch of care. We would love to see your Hearts for Homeless bags-be sure to tag us @thelittleroseshop