One silver lining of all the quarantine craziness is that people are finding time to try new things. Whether it's bread making or home renovations, there's a rise in creativity and I'm loving it. 
So...I wanted to offer a tutorial for the bible/journal pouches I sell in my shop for anyone who would like to make some.
These pouches are handy for carrying rosaries, pens, or prayer cards and can be made with some gorgeous Catholic inspired fabric that I have linked below from Spoonflower.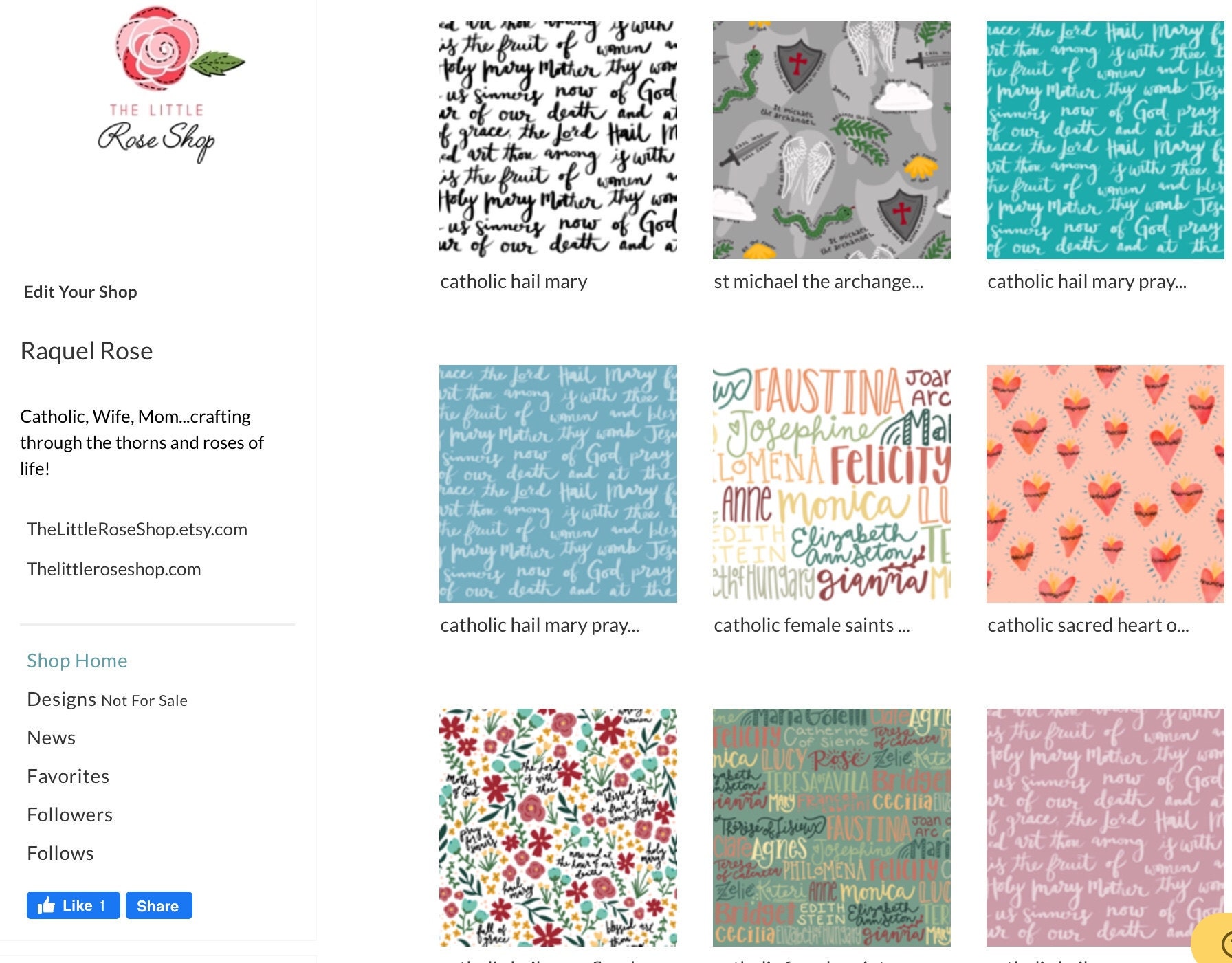 The Little Rose Shop Fabric Some fabric designs include sacred heart pattern, Hail Mary prayer, female Saint print, St Michael the Archangel print, floral Hail Mary and more.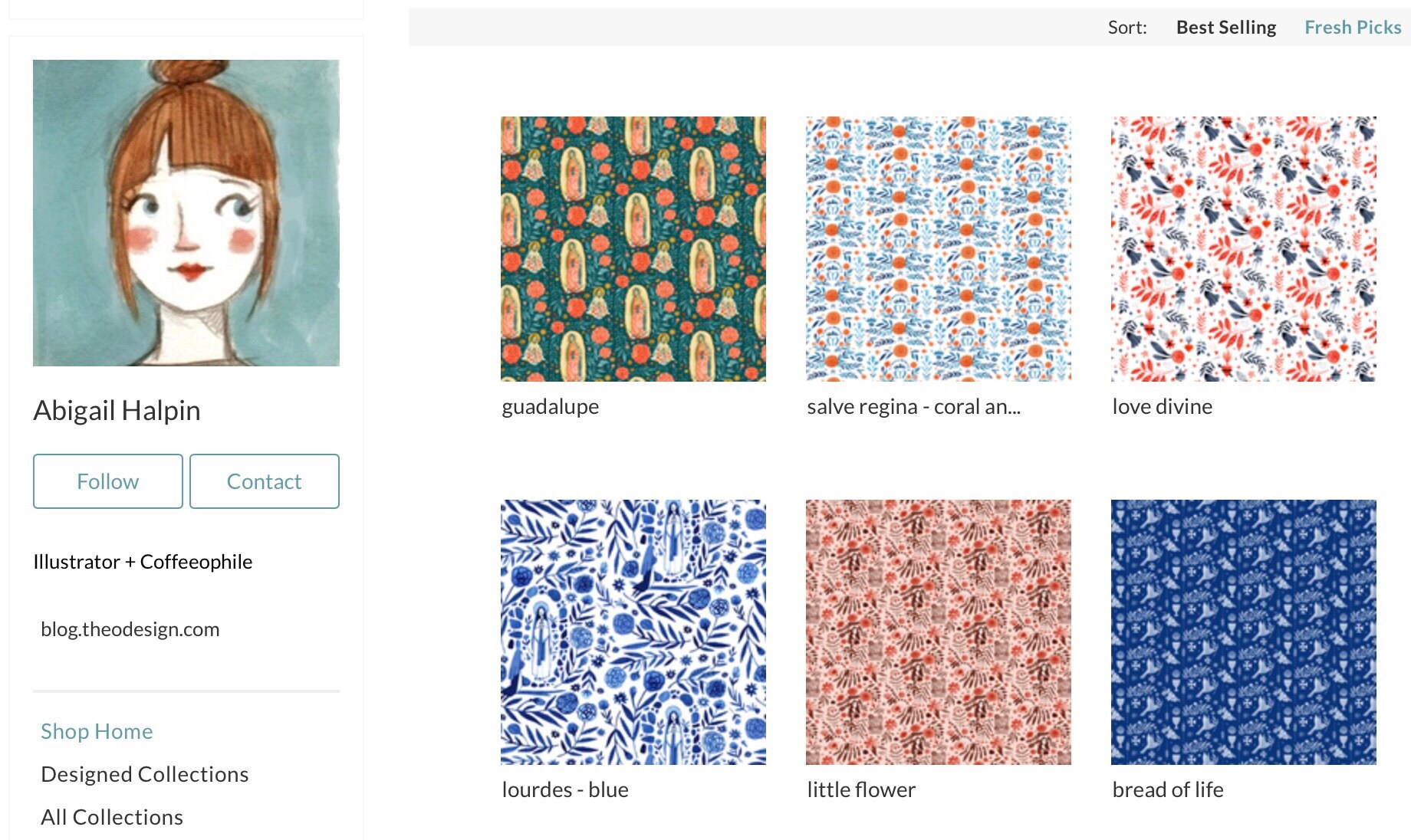 Designs by Abigail Halpin Designs include gorgeous Our Lady of Guadalupe print, St Thérèse of Lisieux print, Salve Regina, St Joseph, Lourdes print, and more!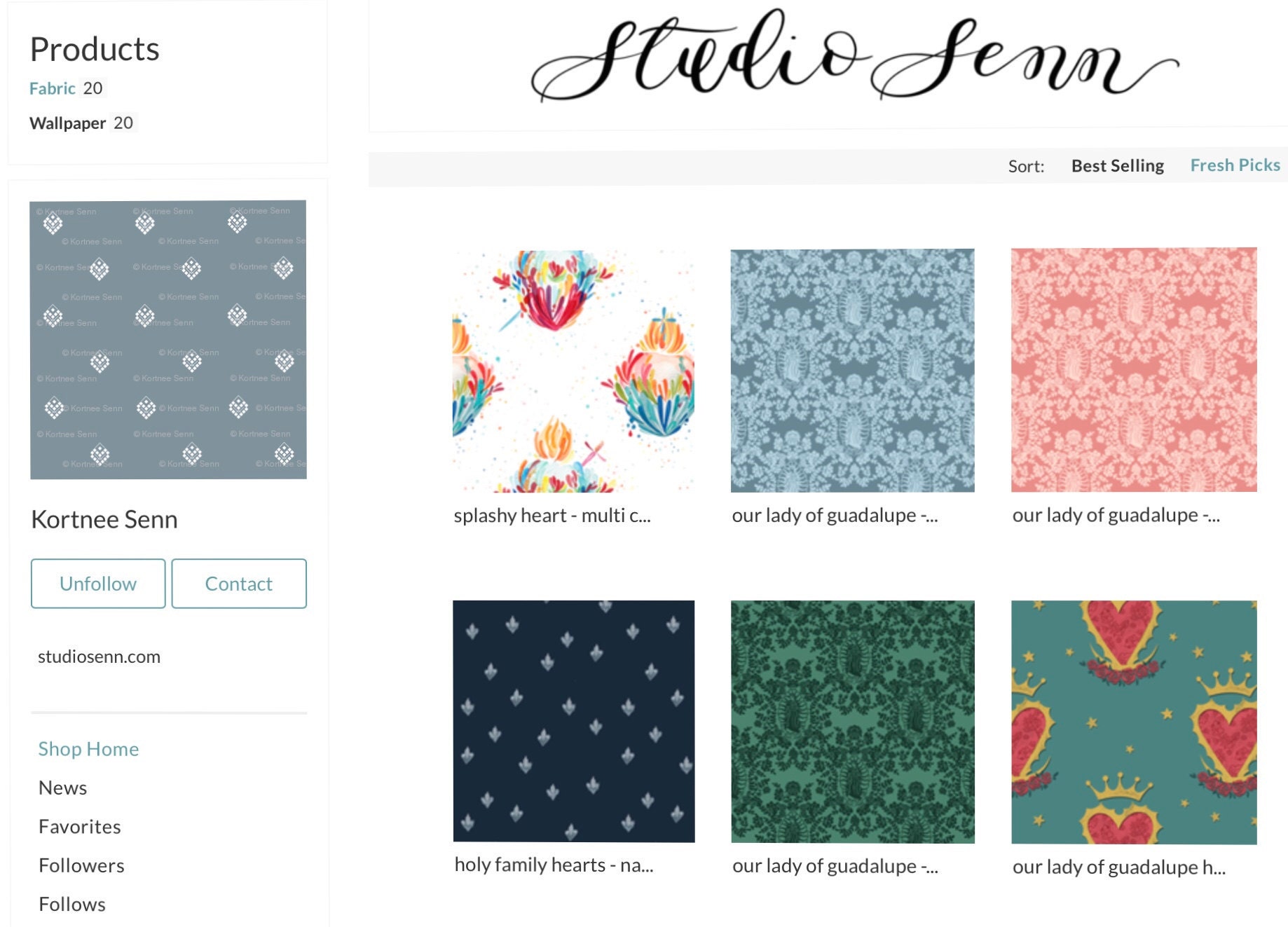 Studio Senn Designs include Guadalupe, sacred heart, immaculate heart, and more!
Supplies:
Two pieces of fabric with design of choice for the outer side of pouch, measured 8.5" x 5" (I used canvas fabric for more durability)
Two pieces of fabric with design of choice for the inner side of pouch, measured 8.5" x 5" (I used cotton fabric)

This sizing can be adjusted larger or smaller for your own bible, I recommend measuring your own journal/bible that you intend to use it for. *Tip: make sure it's still long enough for pens to fit inside.

9" zipper 
Elastic (I like the 1 3/4" size)
Zipper foot (this foot is generic, so check your machine! It's the snap on style which works with my Husqvarna)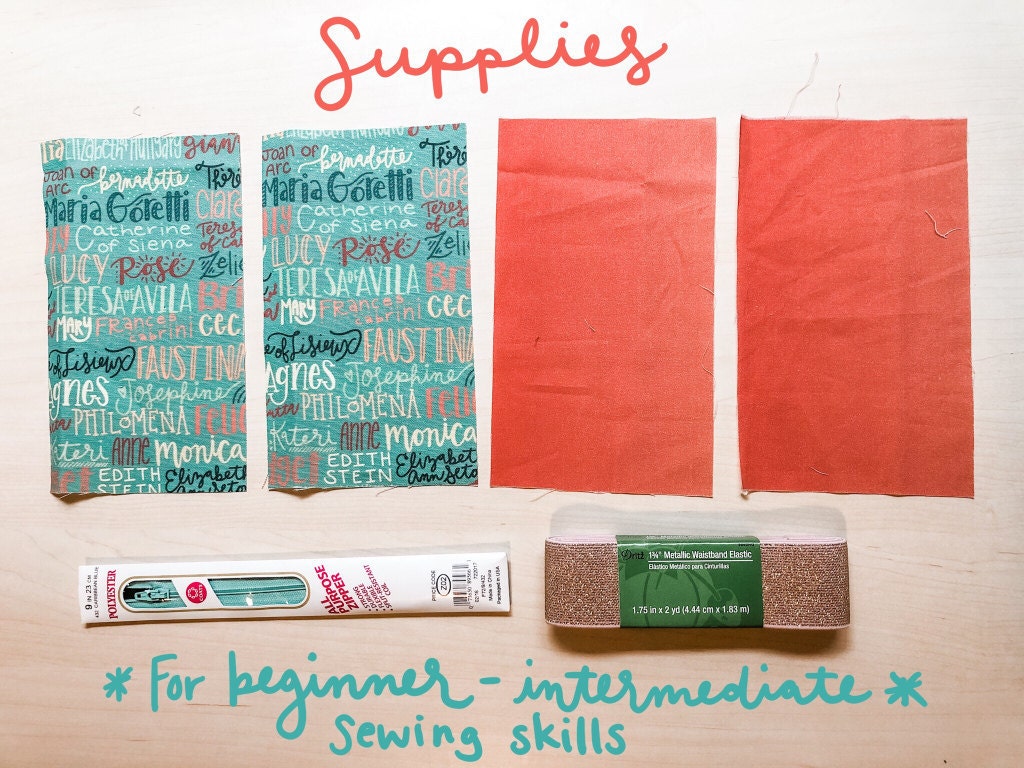 I'm personally a very visual learner, so most of the tutorial is through pictures below-happy sewing!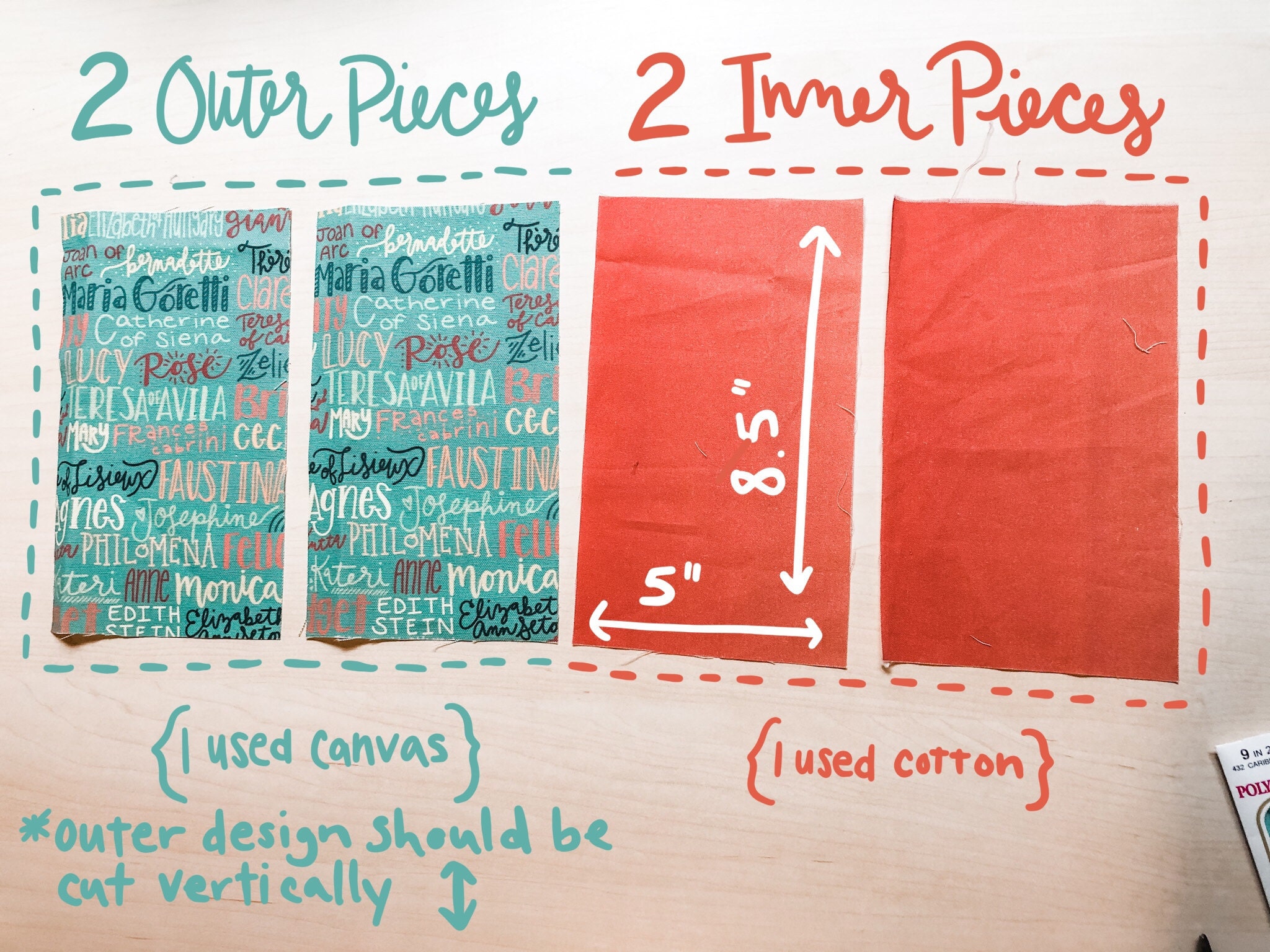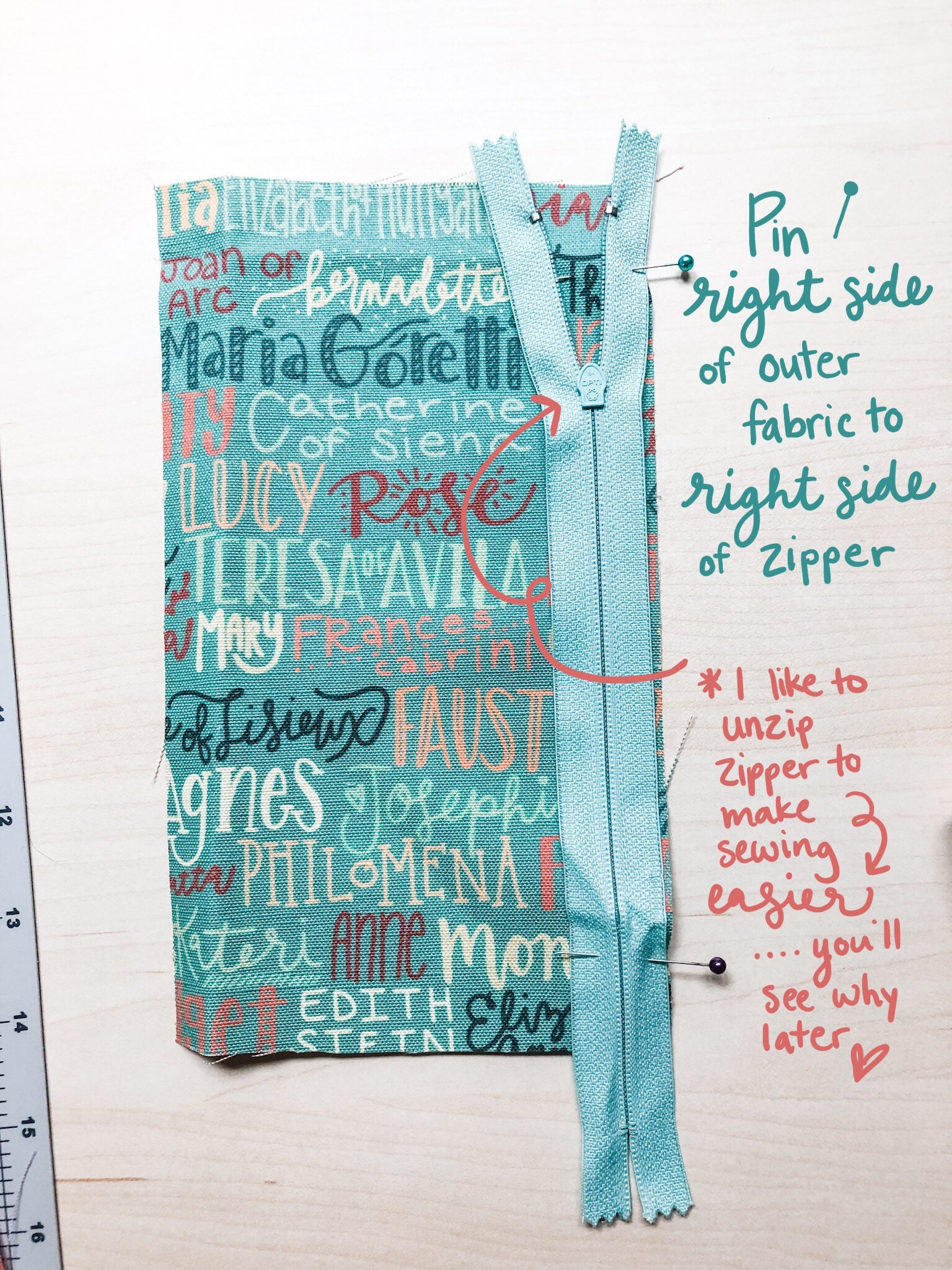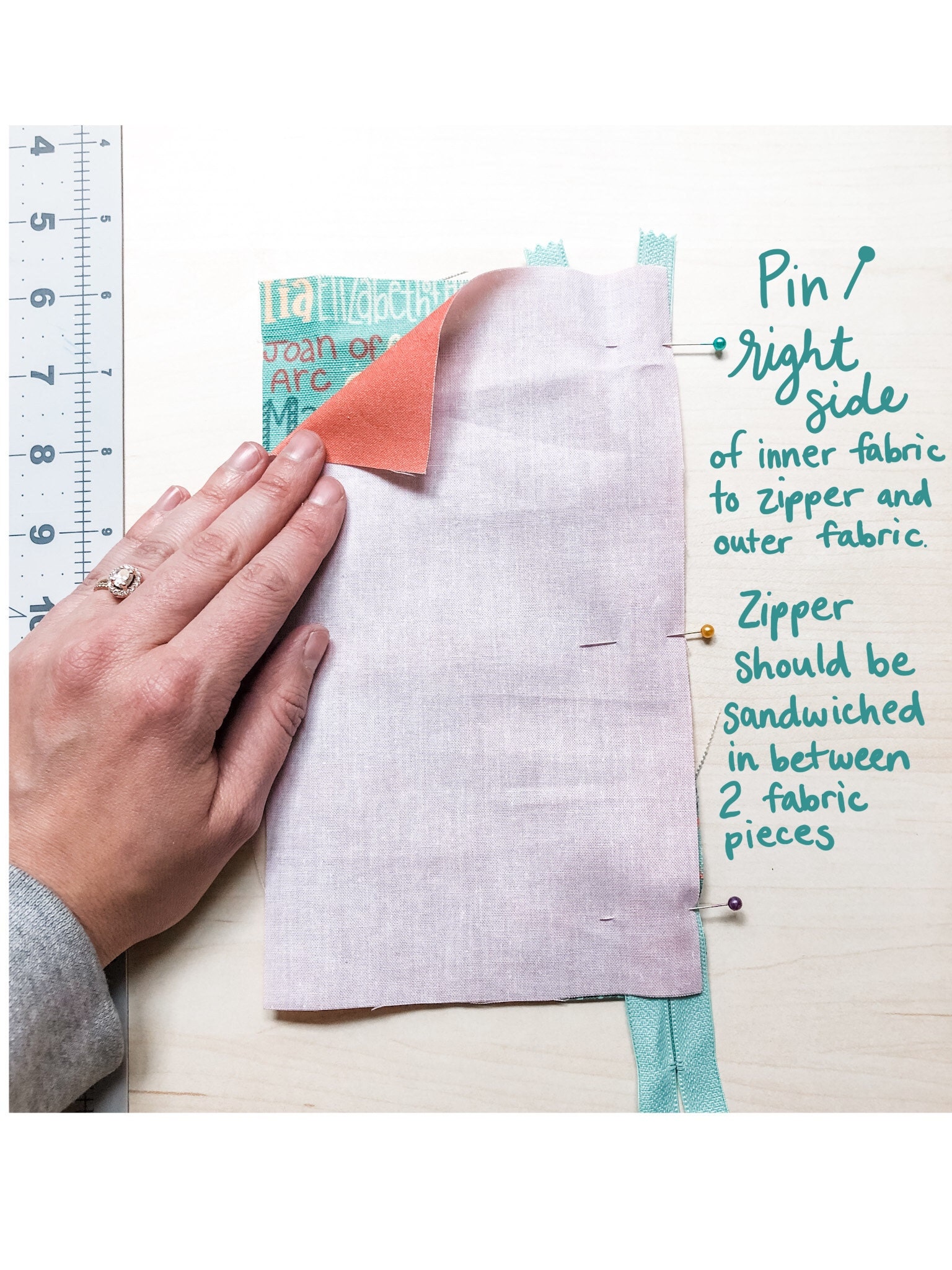 Remember that I recommended the zipper be halfway unzipped during the pinning portion? This makes the sewing easier. When you start sewing the edge together, make sure your needle is in the down position. Once you get near the zipper handle, stop and lift the presser foot. Zip the zipper up so it is now behind the presser foot. Lower the presser foot and continue sewing.This strategy makes it so you never have to sew over the zipper handle which can make an uneven stitch even when using a zipper foot.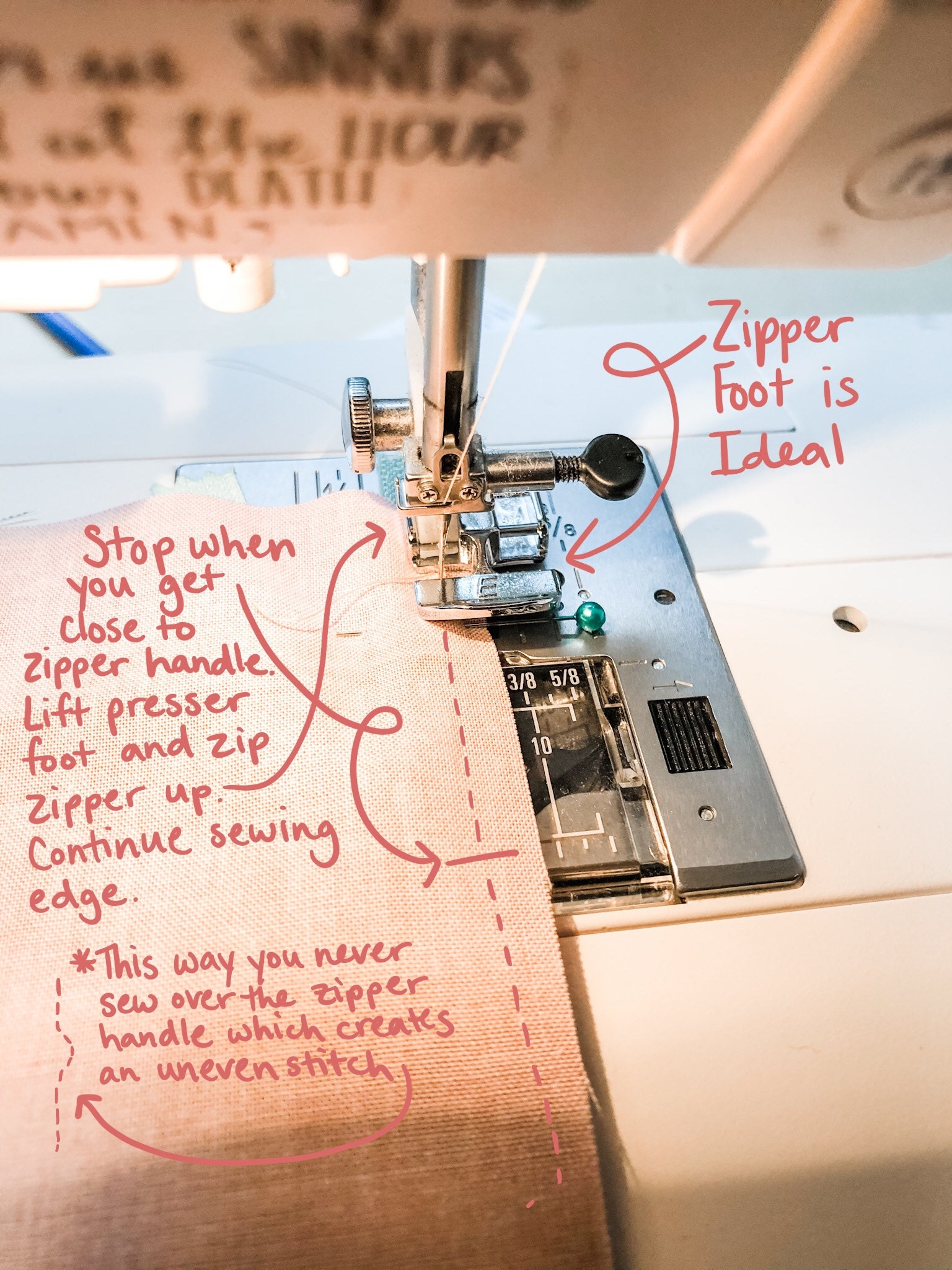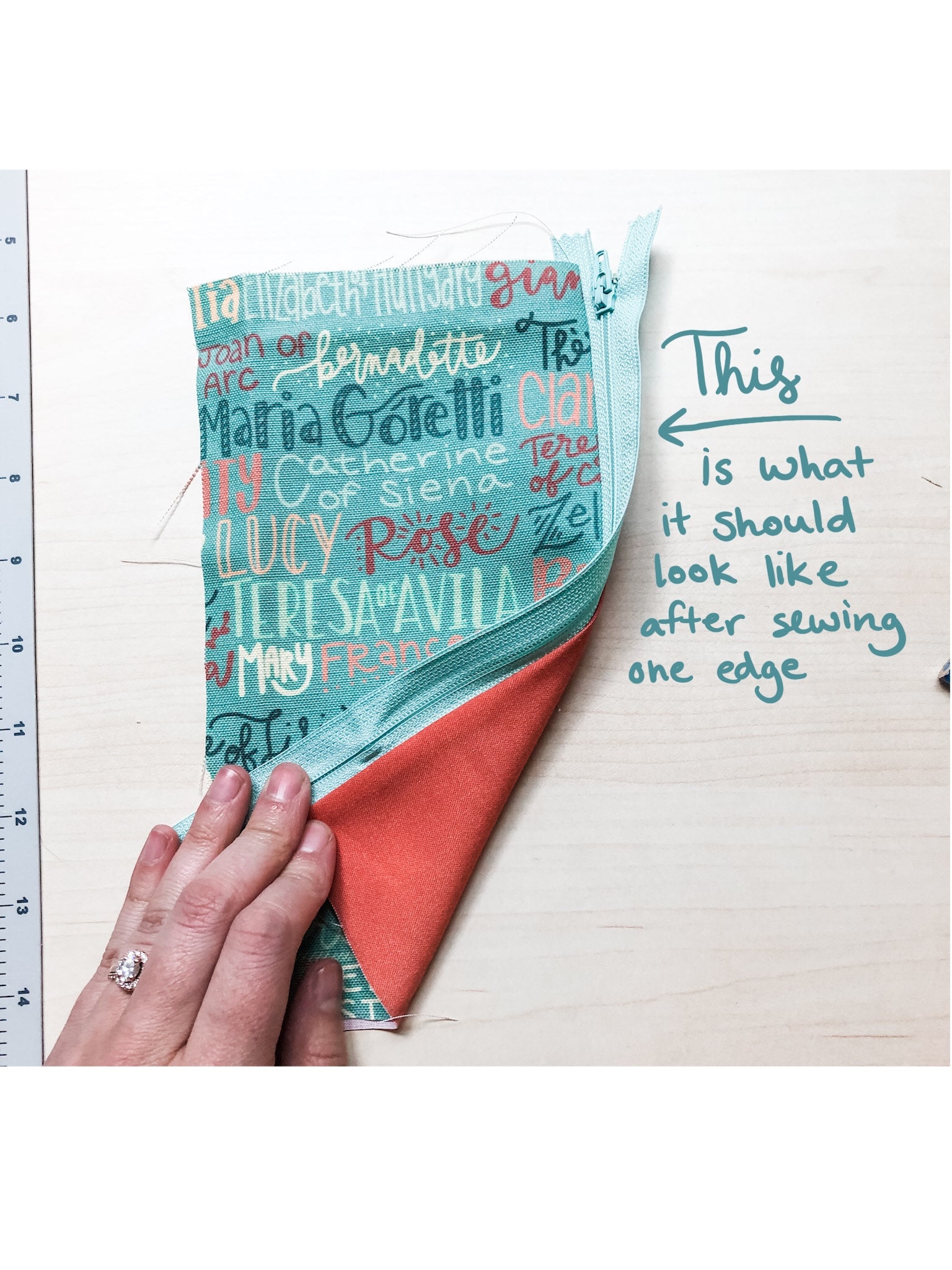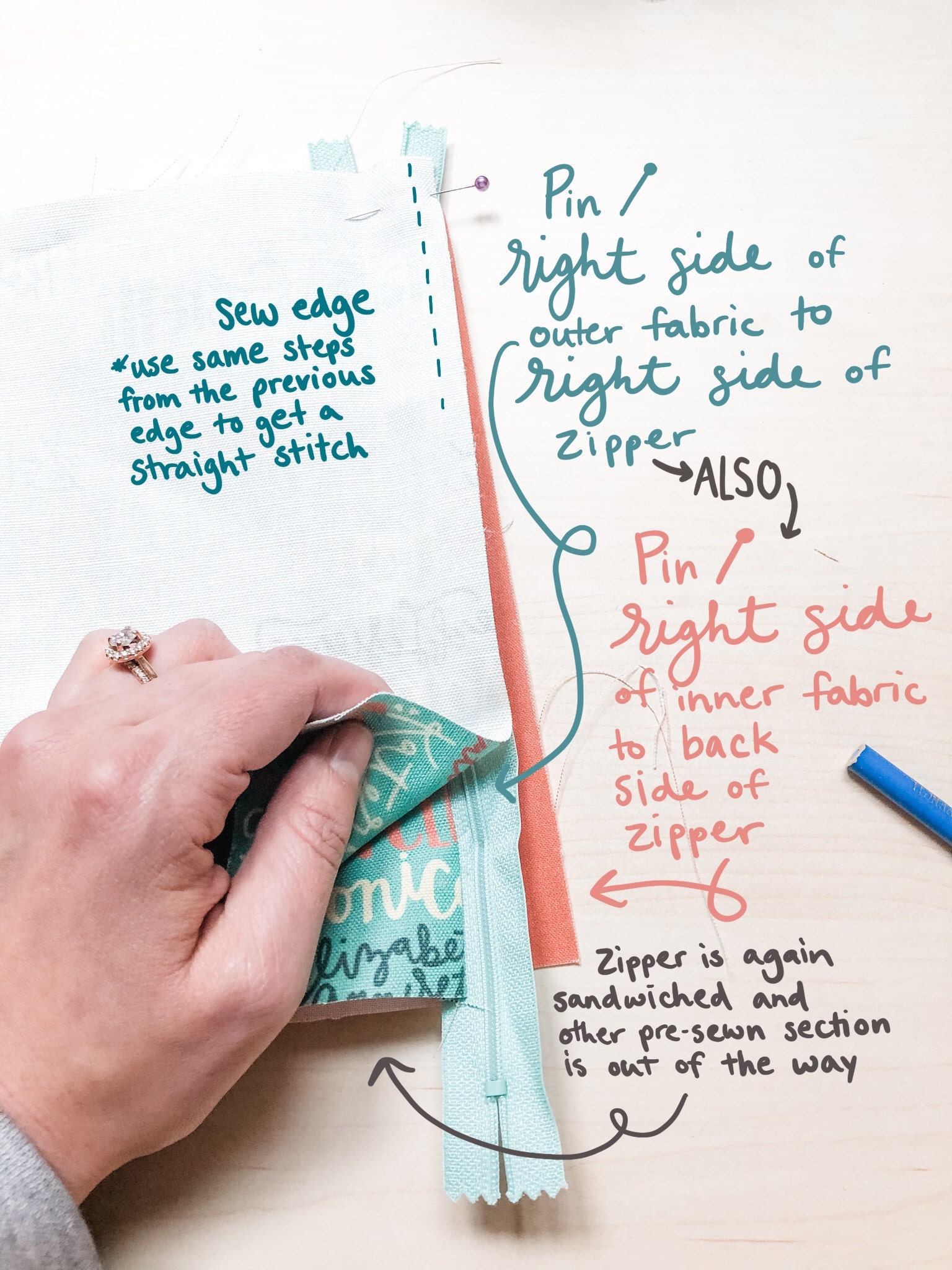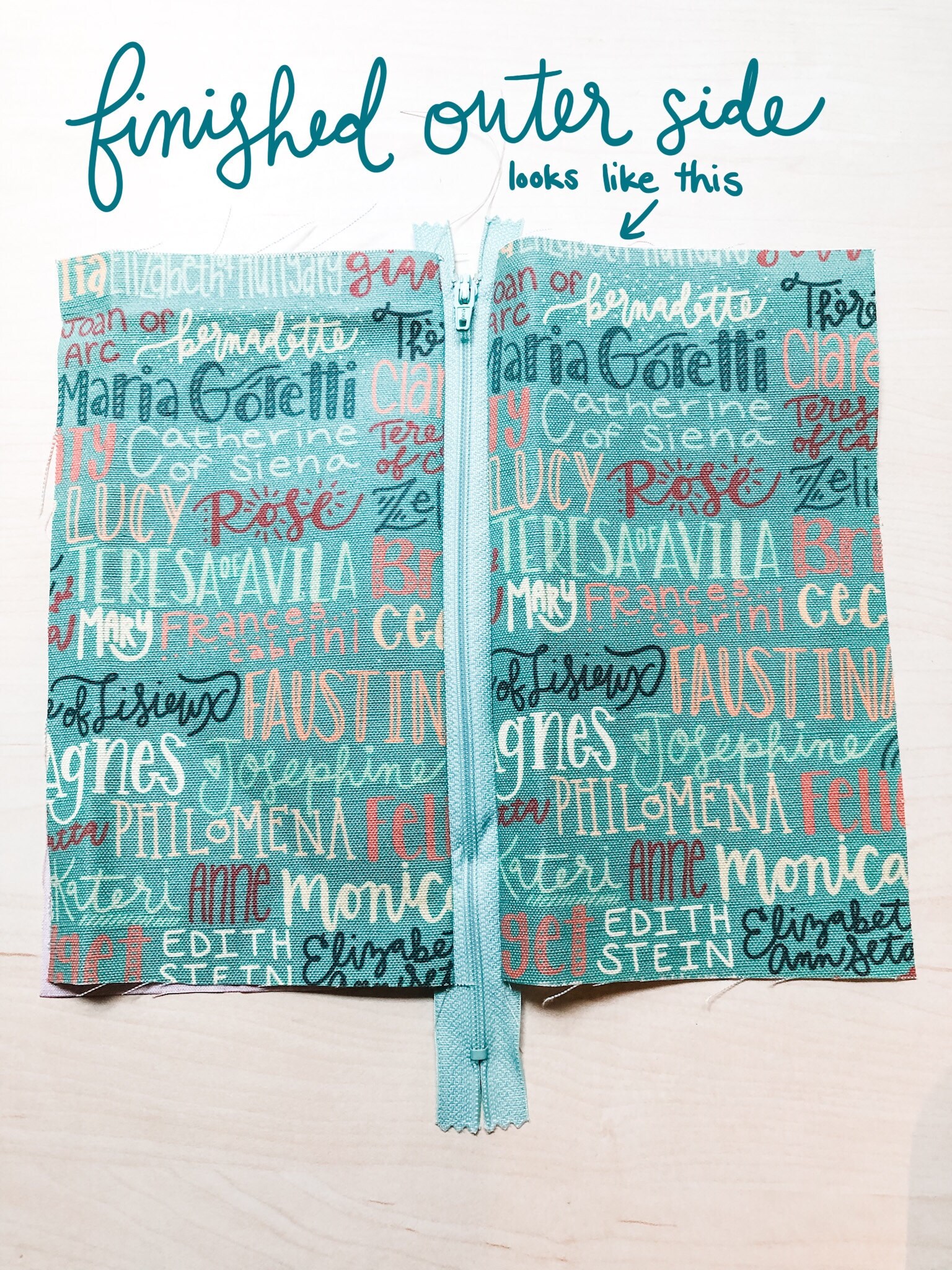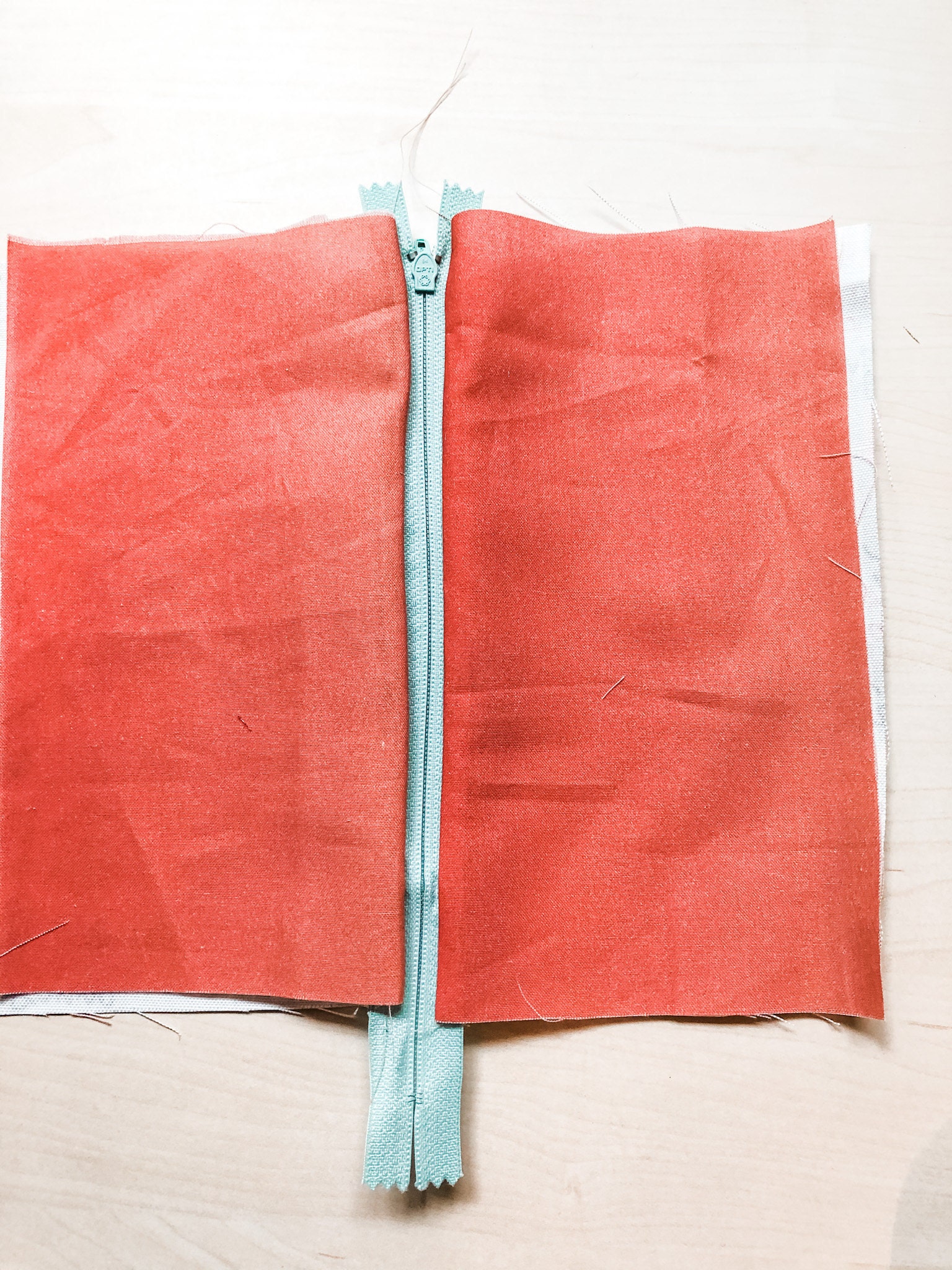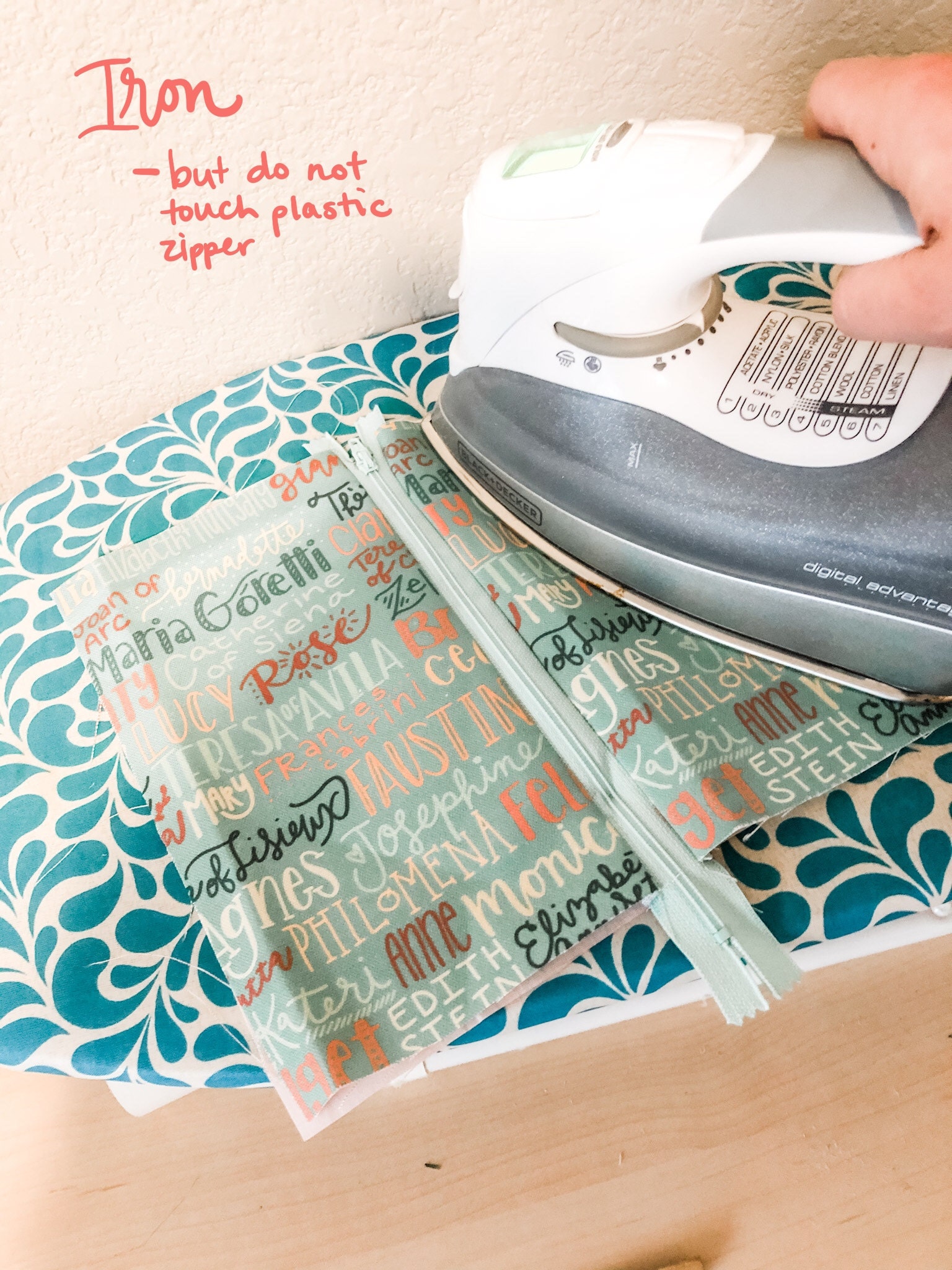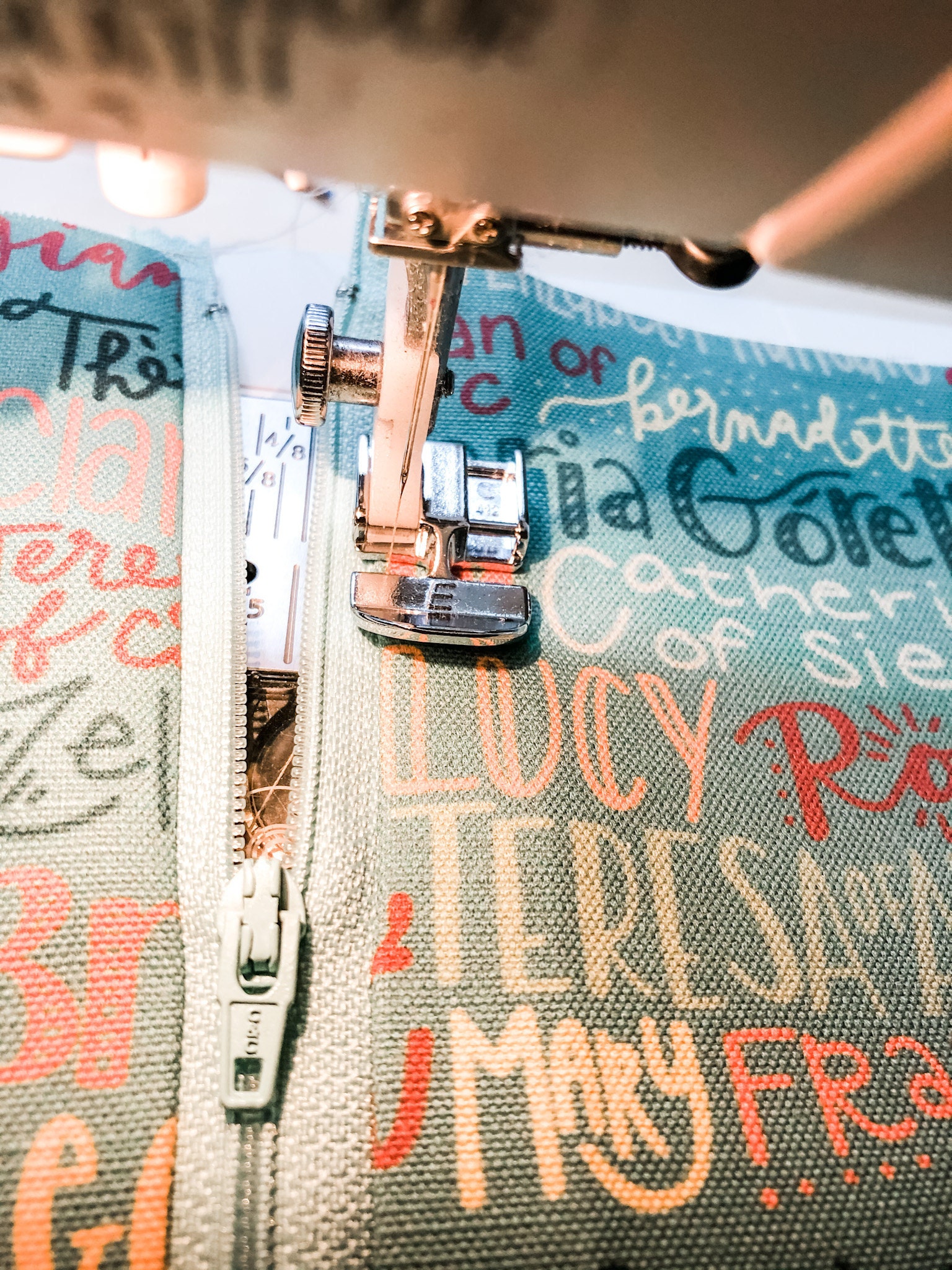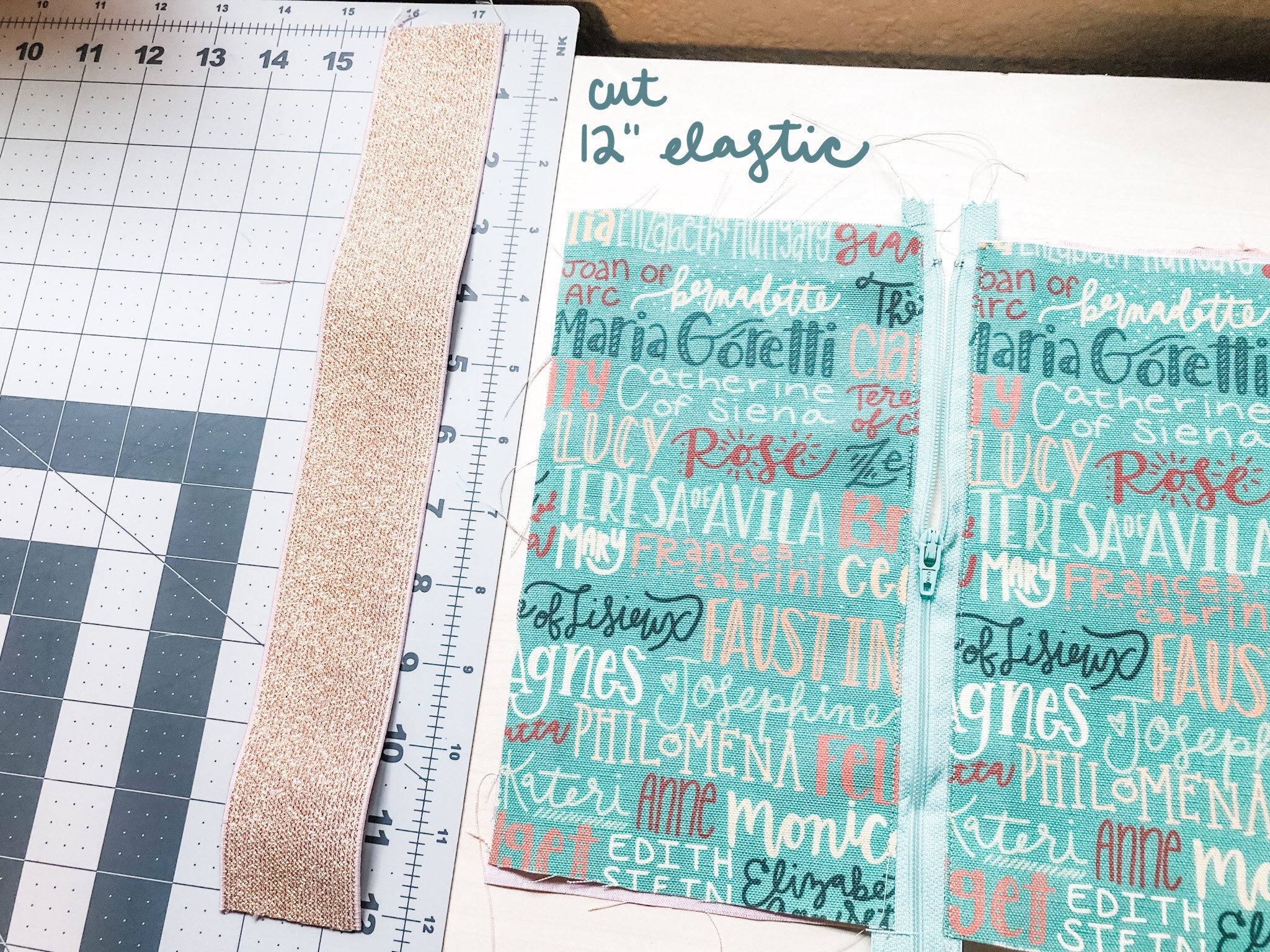 When you are making your own pouch you can measure your own journal or bible to make adjustments for the elastic so if fits appropriately. 
At this point you can use a regular sewing foot!